Innovation in cosmetic care
Thanks to a permanent trends deciphering, a strong creativity and a perfect knowledge of regulations and raw materials, our Research and development department (R&D) has been setting Technature as a standard reference in the cosmetic market.

Its role: creating new textures or galenic forms, original and innovative formulations.
A cosmetic laboratory focused on innovation
In order to meet the diverse needs of cosmetics brands, beauty salon or spas, we dedicate an important part of our resources to Research and Development:
Composed of varied profiles, our R&D department represents 10% of our staff.
We have a person devoted to innovation, whose mission is to go beyond traditional cosmetics
Our regulatory team screens all formulas and checks if they comply with specific rules of targeted markets.
This enables us to create an average of 4 new formulas per week, and 2 to 3 true innovations per year.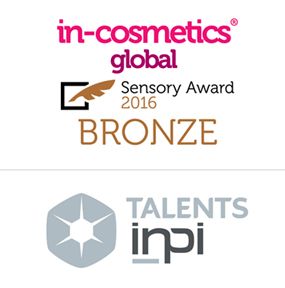 A potential for innovation rewarded by professionals
Our innovations and our know-how have been rewarded several times:
In cosmetics Paris 2016, the Leaf mask® won the sensory bar.
Technature is labelled "Talents INPI"
"We have an off-the-shelf catalogue to show our know-how. We supplement by innovating, from our prospection, our competitive intelligence, the work of our sales managers or the customers' wishes of our customers. We try, we pursue without barrier. The objective: seeing how far we can go to reach an interesting track. Dealing with challenges is the strength of our laboratory. We are ready to take on any challenge!"

Celine Cotterel, Research and development manager.